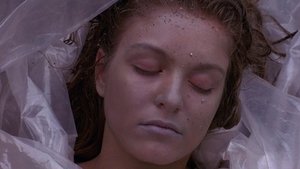 0.00/5 0 Votes
S01E01: Pilot
Season:
1
Episode:
1
Air date:
1990-04-08
Guest stars:
John Boylan, Mary Jo Deschanel, Troy Evans, Robert Davenport, Jessica Wallenfels, Roberta Maguire, Frank Roberts, Jane Jones, Shelley Henning, Arnie Stenseth, Rick Tutor, Marjorie Nelson, Ben DiGregorio, Catherine E. Coulson, Al Strobel, Brett Vadset, David Wasman, Tawnya Pettiford-Wates, Dorothy Roberts, Diane Caldwell, Andrea Hays, Charlotte Stewart, Jan D'Arcy, Grace Zabriskie, Julee Cruise, Rodney Harvey, Gary Hershberger, Phoebe Augustine, Don S. Davis
The Pilot that changed TV and made most of us fans had the working title "Northwest Passage".
Link to episode discussion thread on Dugpa:
As I wrote in my first post about the Pilot there:
One of my favourite episodes alongside 8, 14, and 29. Unbelievably iconic. A stunning debut. Fantastic mise-en-scene, production, cast, everything. Probably the best pilot I've ever seen.
What else can be said about the Pilot? Lots I'm sure! (And, on checking the Dugpa thread, I see I made several other posts about it - as did many others!)
And here's a
very
cool little pic courtesy of
@Jerry Horne
: