SPOILERS: DON'T READ THIS THREAD UNLESS YOU'RE ALL CAUGHT UP.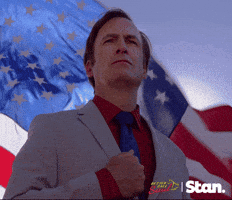 Better Call Saul is about to begin its final run of six episodes, so let's give it its own dedicated thread.
It's funny that a show featuring actors playing younger versions of their characters from Breaking Bad,
which began airing 14 years ago
, would take so long between seasons, but on the other hand, it's been very carefully crafted and of consistently high quality, so the tradeoff seems worth it. It has sometimes reached filmic heights, especially in some of those beautiful intros. There's really nothing else like it, and it will be sorely missed.
SPOILERS HERE. LAST WARNING.
I had already thought that Jimmy and Kim's plot to destroy Howard was very horrible and dark, so when it inadvertently led to what it led to, I was was shocked, along with everyone else. Apparently even the writers themselves had not initially known the ultimate result of this scheme, and I suppose that might have helped with it being even more of a surprise. I don't know exactly how things will go with the final six episodes, even though we know some of it via Breaking Bad, but I feel as though they've already stuck the landing, so to speak, even though it's not over.
I'd like to see this team of writers apply their meticulous craft to some other projects.